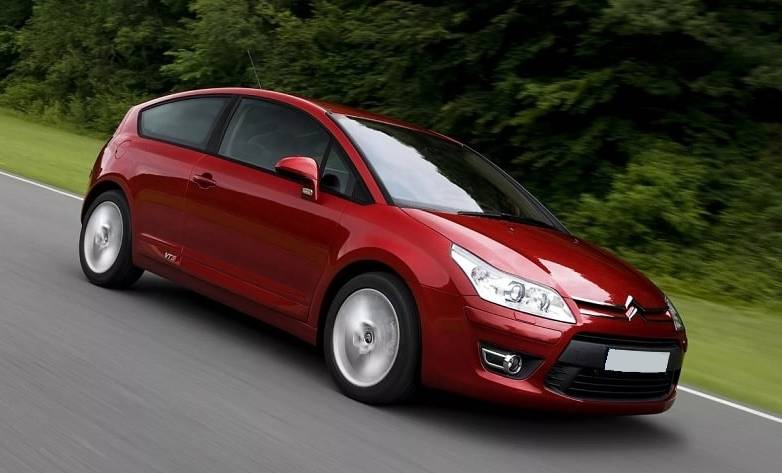 5 typical problems with the Citroen C4 I
The first generation Citroen C4 hatchback was produced from 2004 to 2011, the model was updated in 2008. The car remains a reliable budget car, which steers well and confidently holds the road.
Most of problems of C4 are typical for all French cars: thin paintwork, rattle of suspension, unwillingness to start in frost etc. But I'll tell you about five typical problems, which potential owners of Citroen C4 I may encounter.
Our Media Partner HITACHI Parts. Any equipment downtime due to breakdowns brings financial losses and extra costs. Therefore, we strive towards prompt worldwide delivery of proven spare parts.
1. German engines
Strangely enough, the French engines proved to be better than the German ones that were fitted to the C4 after the restyling. After the restyling, the engine line-up has been updated with 1.6-liter atmospheric engine with 120 'horses' borrowed from BMW. After 60,000 km, oil consumption is rapidly increasing (up to 300 ml per 1,000 km), because of which the engine walls are quickly formed on a sludge. By 50 thsd km, the chain mechanism, which replaced the timing mechanism, becomes stretched.
A solution to this problem is only one: not to choose a restyled German 1,6L motor. In the second generation of the model, they got rid of this problem.
2. Automatic transmission
When choosing a second-hand Citroen C4, pay attention to manual gearboxes: they work properly and are stable for more than 100 thousand km. And the owners have many claims to automatic transmission AL4: the first signs of death it reveals already at 50 thousands km. By the way, the complications with four-graded automat is a canonical problem of all automobiles of Peugeot Citroen family, every owner will face with it.
To avoid changing automatic transmission prematurely, change oil in proper time. The manufacturer recommends automatic transmission oil replacement every 30 thousand km. If you have already encountered jerks and kicks, replace the valves in the hydroblock. This will probably help extend the life of the box a bit more.
The cost of a new AL4 box is about £2,500 (about $3500). Repair work can cost between £200 and £1,000 depending on the type of failure
3 .Brakes
The brake system on the Citroen C4 requires frequent replacement. A set of front brake pads last no more than 30,000 km. The cost of a set – from 30 pounds. Former owners are advised to change the brake discs along with the pads, as they are beginning to vibrate until they are worn out. The cost per disc is from £25. Rear pads can last up to 80,000 km.
To get rid of steering wheel vibration when braking, it is advisable to replace the discs with non-original ones – strangely enough, they will last longer and cost a fraction of the price.
4. Attaching the air intake grille
The grille in front of the C4 I windscreen – a plastic overlay with a rubber seal – is nicknamed "jabot". From the first generation right up to the current modification, this grille doesn't hold up. It is especially appreciable in bad weather, when all mud from glass flows down to underhood space. It happens due to weak fasteners of the grille to the glass.
Many drivers use sealant to secure the grille in its rightful place, others fix it with clamps. The cost of solving the problem is a few hundred roubles.
5. Doorknob locks
French cars are too heat-loving – door locks freeze in freezing temperatures. It's caused by condensation that collects and freezes on the lock wires.
To avoid this, you need to lubricate the cables, it will prevent the locks from freezing. Lubricant costs from £5. You can even buy it in the car sections of hypermarkets and petrol stations.
PS. If the typical problems of the Citroen C4 don't discourage you from wanting to buy the car, there's a huge choice open to you. Three- and five-door hatchbacks with engine sizes from 1.4 to 2.0 litres are available on the market. In a base complete set enter front electric windows, two airbags, an air conditioner and ABS. All other goodies are extra. The C4 only has front-wheel drive.