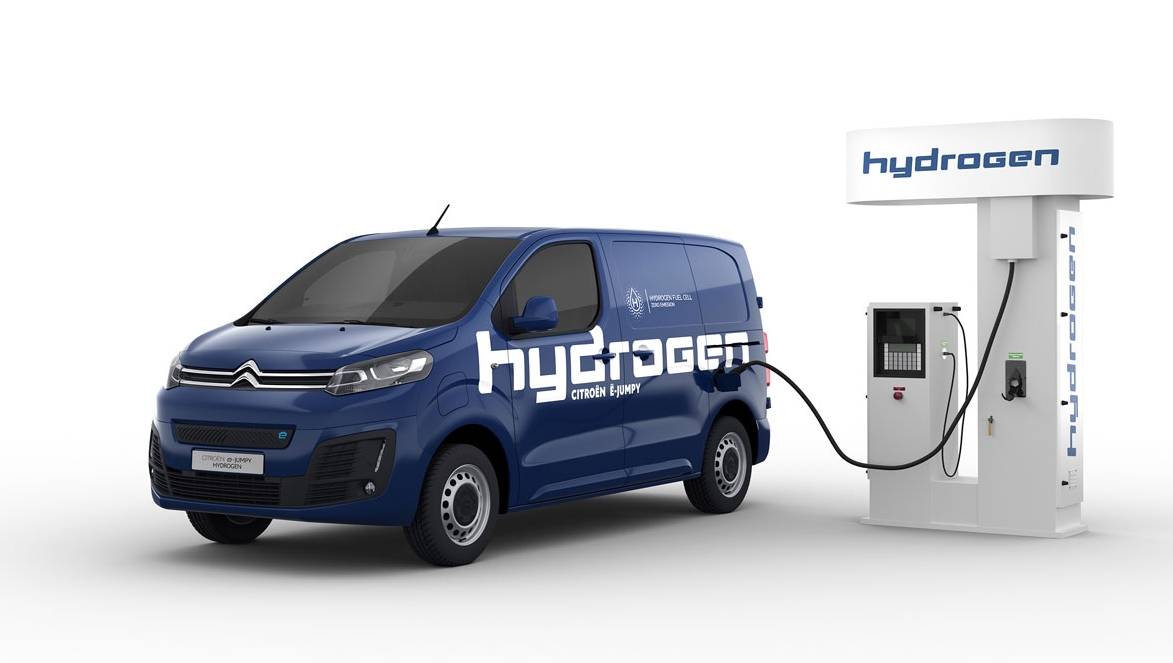 Citroën shows hydrogen-powered Jumpy with autonomy of 400 km
The new Citroën e-Jumpy Hydrogen, which is similar in mechanics to models already unveiled by Opel and Peugeot, will go on sale at the end of the year.
Timing or deliberate action is possible. While Renault has formalised the creation of the Hyvia , its joint venture with Plug Power on Thursday 3 June , Citroën has strangely chosen the same to present its very first hydrogen-powered SUV.
Our Media Partner HITACHI Parts. Any equipment downtime due to breakdowns brings financial losses and extra costs. Therefore, we strive towards prompt worldwide delivery of proven spare parts.
Technically, the new Chevron model doesn't offer any major surprises. Equipped with an architecture identical to that of the Opel Vivaro-e Hydrogen and the Peugeot e-Expert Hydrogen, it inherits the plug-in hybrid configuration. The battery pack, limited to 10.5 kWh, is complemented by three 700 bar hydrogen storage tanks and a 45 kW fuel cell. The unit is powered by a 100 kW electric motor. The latter is mainly powered by the battery, with battery energy being used only when necessary. For example, during heavy acceleration.
A full 'tank' in three minutes
Compared to the classic Jumpy with electric batteries, this hydrogen version has two advantages. First of all, its greater autonomy. While the electric version is limited to 330km with a 75kWh battery, this hydrogen version climbs to 400km according to the manufacturer. The refuelling time is also reduced to three minutes.
M (4.95m) or XL (5.30m)… The Citroën e-Jumpy Hydrogen will be available in two sizes. Assembled in a basic version at SevelNord, it will then be fitted out in Rüsselsheim, Germany, home of the Stellantis Group's hydrogen expertise centre.
Deliveries of Citroën's new hydrogen SUV, intended for fleet vehicles, will start in the autumn. Its prices have not yet been announced, but they should be higher than the electric version, starting at €43,000 in the base version.