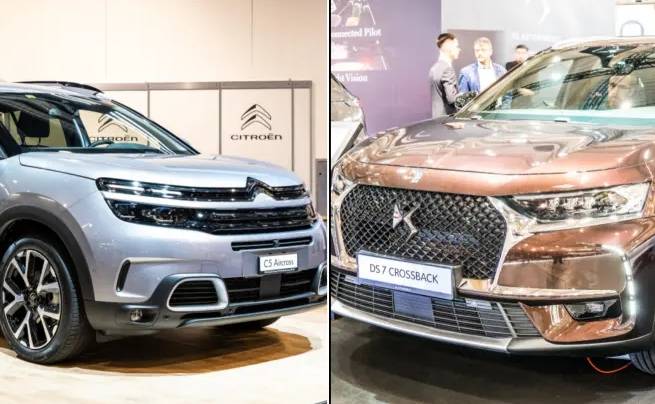 Citroën C5 Aircross and DS7 Crossback recalled in France due to fire risk.
Two Citroën models sold in France recalled due to fire risk
Two Citroën vehicle models, the C5 Aircross and DS7 Crossback, have been recalled in France due to the risk of fire.
The recall applies in particular to C5 Aircross cars sold between 20 June 2018 and 11 October 2021 and DS7 Crossback cars sold between 19 April 2017 and 26 November 2022.
The government's Rappel Conso recall website states that the vehicles will have reference codes: C5 Aircross e22007/46064201-14 and DS7 Crossback (X74) e22007/46060100-13.
Vehicle owners are asked to contact their dealers as soon as possible.
It is not yet known how many vehicles are affected by the recall.
The problem with the vehicles is related to the heater and water heater, Rappel Conso said.
"The power supply to the heater can go off too early when the car is parked. This can lead to fuel being left in the heater, leading to smoke and fuel leaks," the recall website said.
"In addition, the air pressure information sent by the vehicles computers to the water heater is incorrect, so the unit cannot work.
"Unburned fuel can remain inside the unit and the next time it is switched on it can form smoke and fuel can leak out, increasing the risk of fire."
Vehicle recalls are common in France and around the world and are becoming more common as cars become more electronic than mechanical.