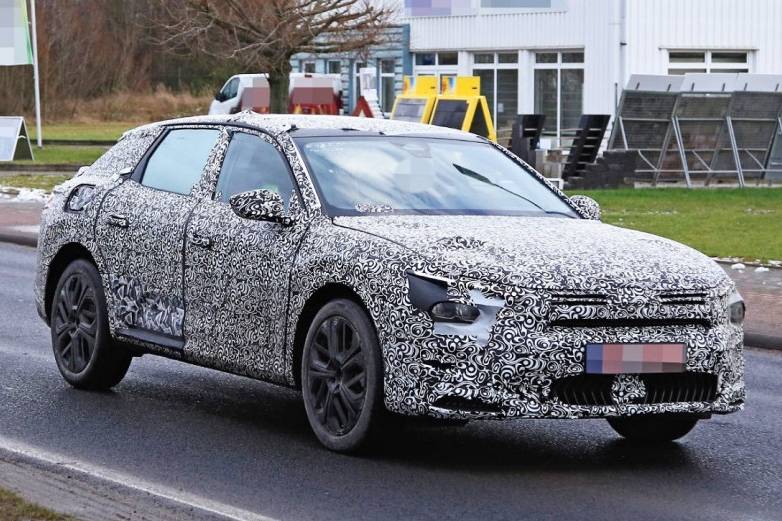 Citroen C5 will return in the form of a raised five-door
The release of the second generation Citroen C5 sedans and station wagons for Europe was completed almost four years ago, and since then this model has remained only in the Chinese range of the brand. Even despite the fact that the previous C5 did not succeed in European markets, he will still have an heir. Although the new model will be noticeably different from its predecessor: photo spies have already caught a camouflaged prototype.
Judging by the pictures, the new Citroen C5 will try on the image of a raised liftback. Although it is possible that the body of a production car will look a little different, because under the camouflage film, fake linings may be hidden. The company has previously stated that the design of the new model will be inspired by the CXperience concept car, but their external similarity is likely to be rather arbitrary. To a much greater extent, the new C5 resembles the younger C4 model, which suffered a generational change six months ago.

It is expected that the new Citroen C5 will be built on the EMP2 platform, which will make it related to the Peugeot 508. This means that it can get a similar range of units, including gasoline and diesel engines, as well as hybrid power plants. The release date of the third-generation model has been repeatedly postponed: at first it was scheduled for 2018, then 2020 was indicated as a benchmark, but now the official debut will take place closer to the beginning of 2022.